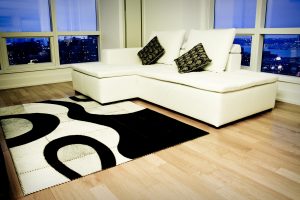 Whether you've just moved into a new condo or have lived there for years, there's one aspect of a condo you shouldn't ignore: your ability to renovate! While you might be living with the same walls as other people, there's no reason that you can't do what you want within those walls.
Is condo renovation in your future? Here are three great reasons to get right to it when it's time for a condo remodel.
They're Often Built All The Same
Condos are much like a suburban neighborhood; there's some variation, but not much. There's a good chance that your condo just doesn't have much character and looks exactly the same as every other condo in the building. In fact, it could  look like every other condo within a square block. Make your impression with a custom condo remodel.
Decoration Can Only Go So Far

Now we admit, if you walk into every condo in the building that they won't look exactly the same. After all, people have their own decorating styles, but decorating can only go so far. Because of the shape of the room, couches and TVs are almost always in the same location, and that holds true for most of the rooms. If you could walk into your neighbor's condo and successfully navigate it with a blindfold on, maybe it's time for a condo renovation!
You Own It, Why Not Make It Your Own?
As many people head directly from a rented apartment to a condo, they keep the mentality that they have to keep everything as it is. But with a condo, you own the space, and while there may be some limits dictated by your building contract, a condo remodel can go a long way to making you feel more comfortable in your own home. You don't want to feel like you're living in a hotel room for the next decade, so why not customize your living space to your liking?
At VIP Home Remodeling, it is our goal to help you get the condo you've always wanted. Interested in talking with us about what we can do for you? Contact us today and let's talk about your condo renovation!