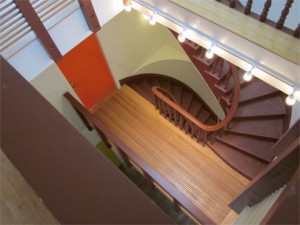 When you move into a condominium, why is it so tempting to remodel? We've been thinking about that lately, because we spend quite a lot of time on condo renovation. While there isn't any one reason, here are a few reasons that so many people come to us for a condo remodel.
Smaller Space – While condo's aren't always smaller than a traditional home, it's often the case. A smaller space can also mean considerably less cost than an entire house remodel.
And when you're dealing with a smaller space, you're seeing nearly everything at once when you sit on the couch…the living room, the kitchen, the dining room, and the few doors. If you're constantly in the same surroundings, you'll at least want to enjoy what you're surrounded by!
They feel less permanent – Condos feel like something that should be changed. There's a fair amount of turnover in condos…less than apartments, but certainly more than houses. So when you move in, why not make it your own by getting custom condo renovations? Fix what that last owner did!
Flippers are just as prevalent – When most people think of people flipping a property, it's often a house. But condo remodels are just as popular, as people see something old and want to bring it into the present. We can work with anyone wanting to update a condominium with a custom condo renovation, whether they plan on living there or not.
If you're ready for a condo remodel, contact VIP Home Remodeling and find out what we can do for you. Make your old space new again with VIP!