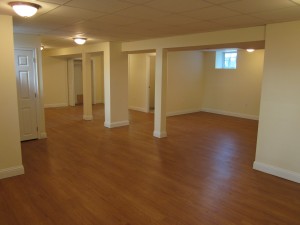 There's one word we never like to use as a general contractor, and that word is "no." We are dedicated to getting each and every customer everything they want out of their home remodeling project. But there are a couple of scenarios where we might have to say "no," and that's a good thing. For instance:
When It Would Cause A Safety Concern: We want to create the best space possible, whether we're taking care of your bathroom remodeling or kitchen renovation. But we're not going to remove a load-bearing column when we take care of your basement finishing, even if it's always been your dream to host dodgeball tournaments down there! (Perhaps you could invent a new game called "Bumper Dodgeball" and use the load-bearing support to your advantage.) We'll consider every option, but we won't compromise the safety of you and your family.
When It Would Violate Code: There are two reasons to not break Boston's city building codes. First of all, codes often deal with the safety issues we mentioned above. Second, if you break code, then you have to go back and fix it! There's no reason for us to try to satisfy a customer by breaking code, because in the end it's just going to come back to bite us when we have to redo it. We'd rather disappoint you a little now by saying "no" than to have to tear up your house for another week.
So as much as we love to say yes to some interesting requests, there are a few times when we'll have to say no. Of course, there's no way to know what we can do for you unless you give us a call. Contact VIP Home Remodeling today and let's get to work!