Buying a fixer-upper has become a new norm as housing markets continue to climb, and millennials scrape to afford a home that isn't falling apart. As a result, remodeling has become a high-valued art form and a new found hobby for many individuals. The ultimate make-over, if you will. When deciding to remodel, the first area that comes to mind is almost always the kitchen. But before you start, it's important to understand some key factors that go into the remodel, a breakdown of the process, and the benefits a remodeled kitchen can bring!
What Will My Return Be?

It's important to understand that if you put $15,000 into a kitchen remodel, that doesn't equate to the return you will get when you sell your home. According to Home Advisor True Cost Guide, an average amount spent on a kitchen remodel is around $11k-$29k with an estimated "82.7% return on investment" , bringing in one of the highest returns for a remodel (Cost vs. Value study). It's safe to say that because the kitchen is highly trafficked and visible in open floor plans, it's a wise bet to invest your time and money. This can result in not only an easier re-sell, but also a beneficial improvement as a current resident.
Where Does the Money Go?
Whether you are on a budget or are planning a large remodel, you will want to know what to plan for and how much to put towards the specifics of the kitchen. Below is a reference of the breakdown in a kitchen remodel according to National Kitchen & Bath Association: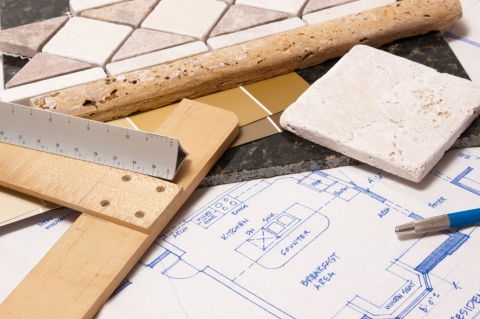 Design fees: 4%


Installation: 17%

Appliances and ventilation: 14%

Cabinetry and hardware: 29%


Counter tops: 10%

Lighting: 5%

Flooring: 7%

Doors and windows: 4%

Walls and ceilings: 5%

Faucets and plumbing: 4%

Other: 1%

If you do have a limited budget and want to know which elements have the highest priorities, we would be happy to answer any questions you may have. We will never cut corners, but there are always options. At VIP Home Modeling, we never compromise on quality.
Before the Buyer
With housing markets continuing to boom, it can get easy to jump on the bandwagon of remodeling to increase home value and enhance aesthetic. However, it's important to remember that while these are key factors in the market, you are still the resident in your home. Before any remodeling project takes place, be sure you will love the end result and will enjoy it for your personal use.
Big projects or small, our professionals are ranked as the most trusted kitchen contractors in Boston. Whether you choose to do a few or all of the portions above, we guarantee our remodeling services are the best in the business. Don't believe us? We offer a Lifetime Craftsmanship Warranty to ease any concerns or second guesses.
Have questions on where to begin? Call us today or click here for a free quote!