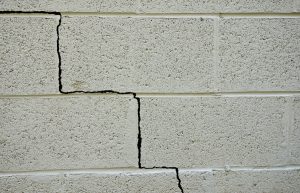 So you've got some cracks in your foundation. At first you might not think of it as such a big deal. After all, the concrete in your driveway has cracked and is none the worse for wear. Why make such a big deal about a cracked foundation in your house?
To put it bluntly: you don't keep all your stuff on your driveway! The foundation of your home should be strong enough so that it doesn't crack, and cracks can lead to a host of problems in your basement. Here's why you should have your foundation repair taken care of as quickly as possible.
Prevent Water From Getting In
One of the most catastrophic aspects of a cracked foundation is that it can let water in. Sometimes it's rainwater after a deluge, but it could just as likely be groundwater that's in the soil and is leaking into your basement. Some people put a sump pump in and forget about it, but that doesn't fix the problem and doesn't allow for a basement to be carpeted or for it basement finishing to be done at all. In fact, most people don't even want to put their empty boxes in a leaky basement because they'll get wet.
Prevent Bad Odors and Mildew
A cracked foundation can also make your home get that musty smell associated with cellars. Even worse, leaky basements can also lead to problems with mold

and mildew, which can lead to health problems with your family while making your house unsellable until the problem is fixed. VIP home remodeling can help keep that water out of your basement.

You don't want your basement to affect your whole house just because of a crack. Contact VIP Home Remodeling and we can take care of your foundation repair.