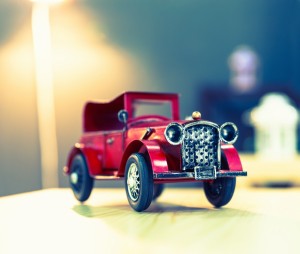 Basement finishing and remodeling can be an exciting time. We've talked about the most common things that people with their basement, such as putting in a home theater, adding a spare bedroom, designing a game room, or providing the perfect place to have a drink with a wine cellar or wet bar.
But for some of you, your basement finishing can be an excellent way to show off exactly who you are. Call it a "collection room," a "hobby room," or "the museum." If you're a collector, you can base your entire lower level around your interests (that's why it's called a "base" -ment, right?). Maybe it's Star Wars, a particular sports team, or ceramic frogs of every shape and size. Here's why it's great to have a special place for you collection.
Have A Place To Organize: If you're having your basement remodeled, there's a good chance that you've never had the proper space for your collection. Some of it is in the garage, some of it is in the bedroom, some in the living room. Still more of it is in the unfinished basement. Once the basement is finished, you'll have a place to organize your collection, document it, and get it properly insured. Once you're organized, you'll also be able to find all of the duplicates you have and sell them. Of course, now that you've hired a basement contractor to finished you collection room, you'll want to have…
A Place To Display: One of the greatest things about having your basement designed and finished around a specific collection is that you get to decide how everything will be displayed. And we're not just talking about heading to IKEA and picking up some Oomdälausgen shelves. We're talking about custom-built, in-wall shelves that will perfectly fit the centerpieces of your collection. After all, if you have a $5,000 replica of the Millennium Falcon, you don't want it sitting on a table that can fall over. You'll want that on a custom shelf that will protect it from all sides. We can even put it behind glass if you want. What we're saying is, basement finishing gives you the perfect opportunity to design your basement around your collection.
Just Sit: If you're having your basement designed around you special interest, remember to leave yourself a place to sit. After all, you've spent quite a bit of money around your collection, and sometimes you'd rather just sit down and be surrounded by your stuff than to walk around like a museum patron. Your finished basement can become your sanctuary where you can get away from the world.
BONUS!: This bonus reason is for your spouse in case they're not so interested in your collection. So spouse, listen to this. We know it might seem weird that your husband or wife might want to devote an entire room to their hobby. But think of it this way…when they have a place to put all of this stuff, you won't have to see it anywhere else! Get all of it out of your bedroom, cleanse the garage of those posters, and stop wincing every time someone stops by your living room and you have to explain why there's a foot-tall anime figure on the coffee table. Give them the basement and you can banish every collectible down there and take your house back!
When you've got collectibles, you want to show them off. Basement renovations are a great way to do just that. When it's time to call the best basement contractors in Boston, contact VIP home remodeling!