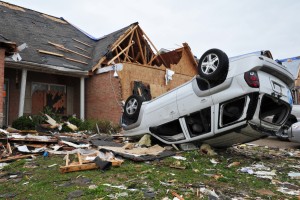 So, you're having that bathroom remodel taken care of and want to stay away from the construction. Or you've finally called us to take care of that kitchen remodeling project and want to watch a movie with that pizza you just ordered (because there's no cooking during a kitchen remodel!)
Why not enjoy a film that's related to what you're going through? Here are some great movie options to watch that have to deal with home improvement and building.
Mr. Blandings Builds His Dream House
(1948)
Based on the 1946 book of the same name, it's hard to beat a screwball comedy starring Cary Grant and Myrna Loy. Grant plays an ad executive who has two daughters and is married to Loy. They all feel cramped in their New York City condo, and Loy secretly plans to have some condo renovation done to make better use of their space. Grant, on the other hand, has his heart set on moving to the country. They purchase a 200-year-old farmhouse in Connecticut for far too much money and quickly realize that no amount of home improvement is going to fix a house that is so structurally unsound. They raze the house and start building his dream house. There are severe complications in both his relationship with his family, his job, and, of course, the building of the house.
The Money Pit
(1986)
Here's one of Tom Hanks' earliest movie roles, and one of the reasons that Shelley Long left Cheers. A couple jumps at the chance to buy a  million dollar house for only $200,000. Obviously they moved a little too fast, as they bypass having it inspected by a house inspector. While the house might look good on the surface, every aspect of it is actually in shambles: it's structurally horrible,they find that the plumbing is bad during the bathroom remodel, and there's a raccoon in the dumbwaiter. (If your house has a dumbwaiter, sorry, we're not going to bother the raccoon!) It's a fun little romantic comedy that will make you glad that the small kitchen remodel we're taking care of is a considerably more tame project.
Are We Done Yet?
(2007)
This 2007 film stars Ice Cube. Interestingly it is both a remake of Mr. Blandings Builds His Dream House and a sequel to Ice Cube's 2005 film "Are We There Yet?" It follows the basic plot of the 1948 film, but instead of being an incredibly old home it ends up that the house is filled with mold. Also, in this film main character doesn't demolish the first house, instead opting to repair it. When you think about it, it might be closer to The Money Pit.
Mousehunt
(1997)
Two brothers inherit an old house. When they find out that it was designed by a famous architect, they decide to renovate it and flip it for a huge profit. They decide to eradicate a clever mouse, hurting themselves numerous times in the process. It's essentially Home Alone with a mouse.
We're sure you'll enjoy at least one of these home improvement films. If we had to choose one, we'd suggest Mr. Blandings Builds His Dream House, as it's simply a classic. Pop some popcorn and fire up the TV!